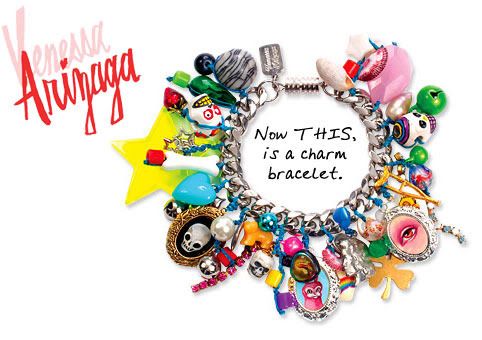 Yesterday I came across what is now my favorite jewelry designer, Venessa Arizaga. Venessa's collection is inspired from her travels throughout the world. She "constantly stows trinkets, shells, ceramics - as souvenirs from exotic locales - in her carry-on, to create unique pieces with a bohemian spirit".
Her pieces eclectically combine "chunky chains interwoven with rainbow silk threads, the sea and natural materials such as stones and crystals."
Her witty creations are for "women with strong character and a sense of humor". They are handmade and "with a modern twist they are exotic yet elegant."