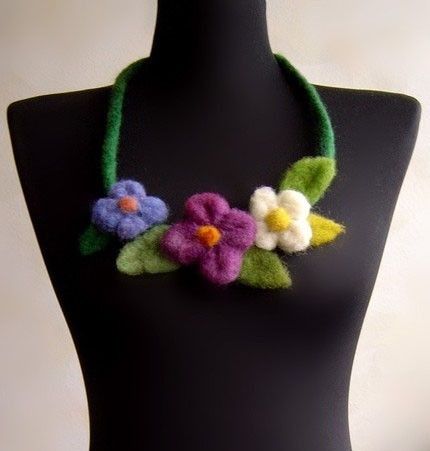 I stumbled across this adorable little shop the other day...
"Evalinen" where "you will find handcrafted jewelry, accessories and home decoration created by using handcrafted felt, textile and ceramic."

All of the lovelies you will find in her shop are handmade.
They are statement pieces, where with your most boring shirt and voila! you have a new, trendy look. I love her use of color and shapes, as she mentions her creations are an
"exploration of the beauty in different shapes."
I love the drama in this unique calla lily. Cleverly fasten into place by simply wrapping around your neck!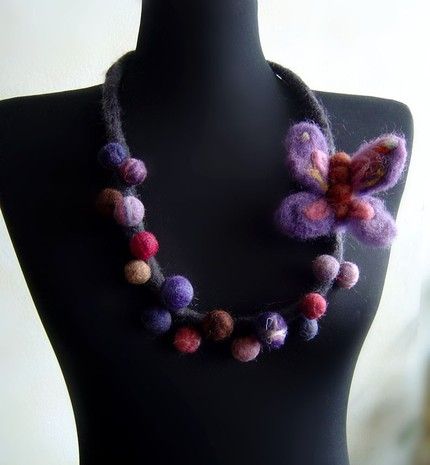 You will also find a variety of natural elements: flowers, bugs, leaves, berries, etc.