The magic of
"Meri Meri"
paper products and stationery began 25 years ago. "Meredithe (who's childhood nickname was Meri Meri)" made her first cards while sitting at the kitchen table with scissors, pens and "a BIG pot of glitter." "Today, Meredithe heads a studio of 20 designers and artworkers and Meri Meri products are sold all over the world!" Some of their unique products you can find today include: invites, cards, gift sets, partyware, advent calendars and more! But, my favorite are their "Cupcake Kits."
Meri Meri Cupcake Kits come in adorable packaging. They include: 24 cupcake papers and 24 coordinating assorted cupcake toppers.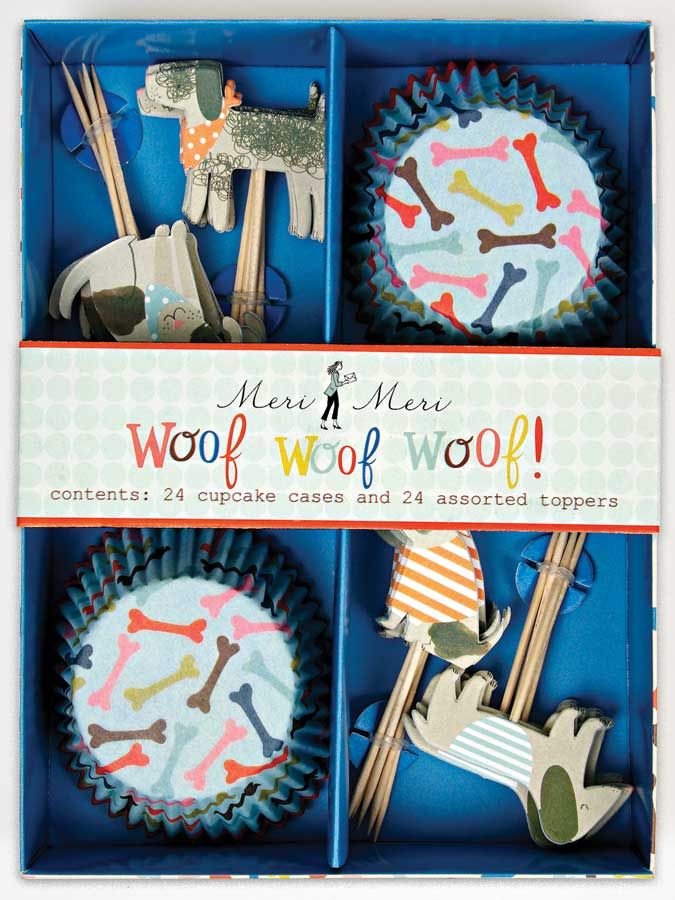 These kits come in a wide variety of themes... for girls, boys, baby, grownups ... even the bride & groom!
They are delicate little wonders that make cupcakes truly part of the party!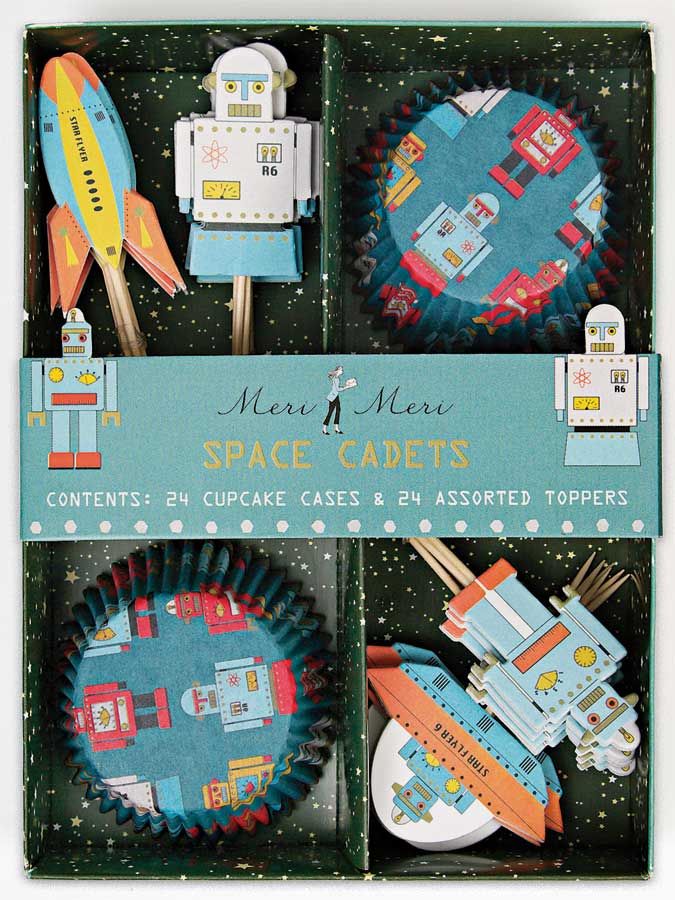 I can't decide which kit I like best...
... but can't you imagine licking the yummy frosting off of the end of the toppers? - yummmm...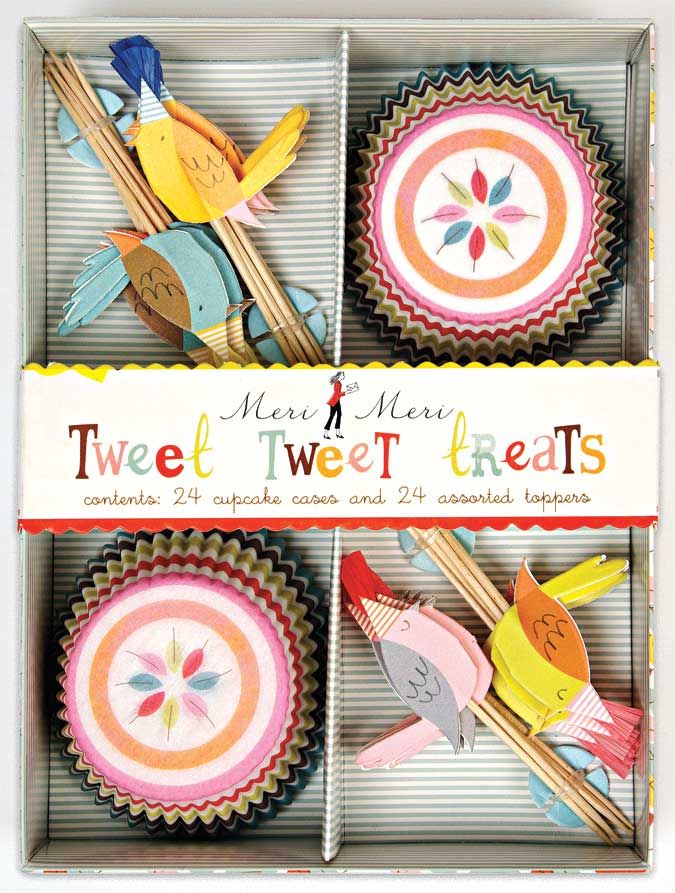 From the packaging to the papers to the toppers... these Cupcake Kits are totally "artsy!"