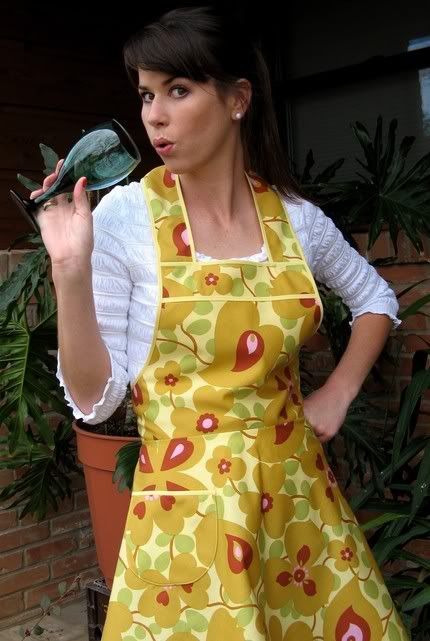 "If you're going to be in the kitchen, you might as well look as hot as the food!" - Momo's Retro Fashions.
Aprons are "in", especially during the holidays! Don't sacrifice your fashion because you are the cook, just wear one of Momo's Everyday Housewife™ Aprons. They offer a wide selection of Everyday aprons, including maternity... and new Holiday styles such as: "Flirty Housewife", "Vintage Holiday Housewife", "Desperate Holiday Housewife" and Mother/Daughter sets. All of Momo's aprons are are handmade with
classic fit and style!
Before you start baking,
shop for an apron!