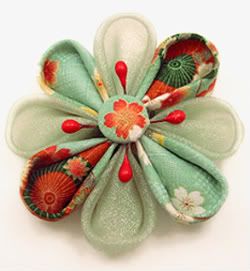 "Accessories for the feisty-minded."
I just love that tag-line! ... & I think you'll love Feisty Elle's accessories! The hair clips are my favorite, what a fashion statement they make!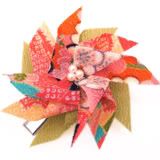 Feisty Elle's accessories are hand-crafted out of felt and other embellishments. They are meticulously designed and have a very cool "feisty" yet feminine feel. I love em!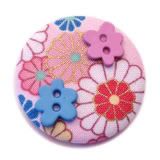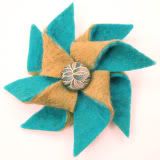 The owner of Feisty Elle, Leslie, writes...
"Feisty Elle is my creative outlet for producing great accessories for feisty ladies.I started Feisty Elle in September 2005 out of my love of felting and using my hands to craft lovely things.

I call myself a fiber artist because I love working with textiles as my particular form of artistic expression. I love thinking of and working out how different fibers and fabrics can be created into something completely different in form and function. - Leslie, FiestyElle.com"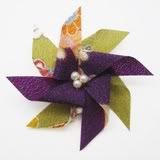 Feisty Elle also sells: brooches, bobby pins, badges & scarves. Leslie mixes textures, colors and geometric shapes to make wonderful little artsy expressions!  
Visit Feisty Elle online!