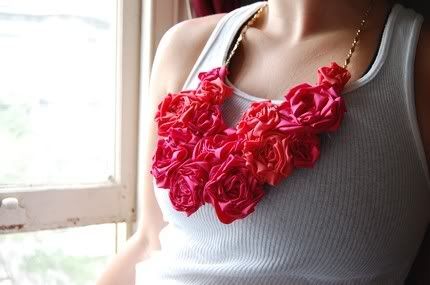 These are really cool...
"Each piece is created using vintage fabrics and my own two hands. They are all one-of-a-kind pieces, meant to give your look an easy going elegance and charm."
- Bean & The Sprout
The necklaces, hair clips and other feminine accessories are inspired by the
"sweet elegance of southern ladies."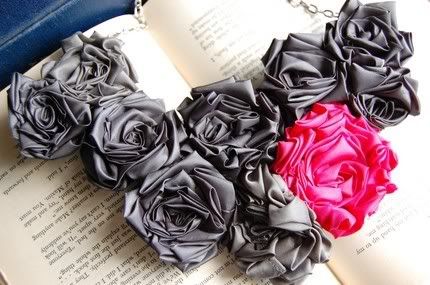 I especially love that each piece is a one of a kind. I love the saturated colors and bold sense of fashion. How adorable would one of these necklaces look over your favorite tank, a funky heel and your cutest pair of jeans!? :)
Shop Bean & The Sprout