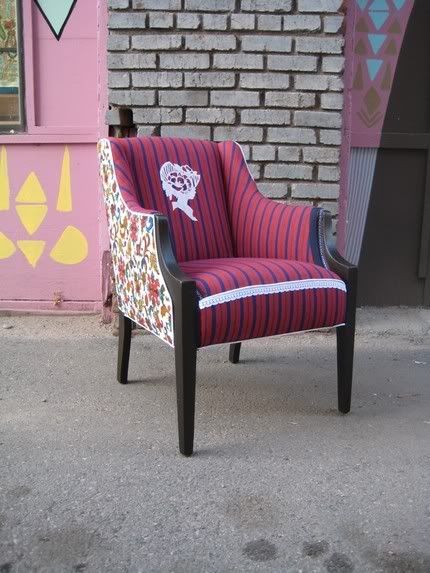 If you have an eclectic style, definitely check out Vintage Renewal Furniture. Each pieces is unique and would be a great focal point to any room.
The furniture and art objects created for Vintage Renewal are inspired by past decades, fashion styles, different cultures, antique furniture, and vintage craft books. The frames covered are found or existing objects that are given a new lease on life. The upholstery is commonly covered in vintage fabrics and recycled fabrics. We practice green upholstery design. - Vintage Renewal.com
Vintage Renewal has inspired me to renew a couple old pieces of hand me down furniture too. Visit:
Vintage Renewal.com
today!