Isn't this a clever idea? - Fabric plants! What a wonderful spin on the artificial plant!! I love it. Just as wallpaper has made a come back, so has fabric. These handmade, original fabric plants will make a really trendy statement in any room of your house!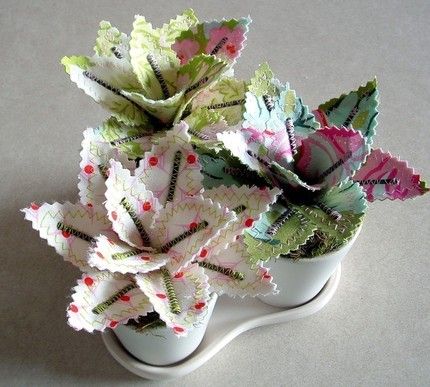 Jane Joss's
fabric plants are available as: branch clusters, potted plants, sprigs, wreaths or custom ordered!
"Each piece is individually crafted and each design is carefully chosen to reflect our style and complement yours."