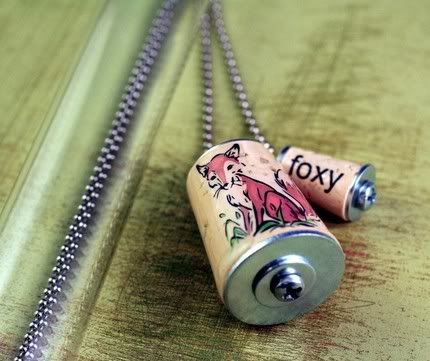 What a clever idea... cork necklaces packaged very artfully in test tubes! Uncorked necklaces come in a wide variety, with witty ideas and cute detail.
"I am a mad scientist mom living life uncorked and out of the test tube at the beautiful Jersey shore.

I seek to repurpose sustainable materials in unique and beautiful ways and leave the lightest possible footprint in my wake. Cork is the bark of the cork oak tree. My cork is grown in managed forests in Portugal and Spain where the bark is carefully harvested, once every nine years, in a centuries-old tradition with hand tools and without fertilizers or pesticides; a process that ensures the forests will remain undamaged! My glass is science grade with 62% recycled materials; my industrial zinc is 30% recycled." - Uncorked
Shop here.
Read the Uncorked blog here!