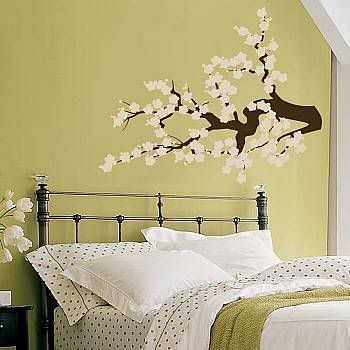 Checkout
Dali Decals
for a quick way to finish the decor in any room! Live in an apartment and you can't paint the walls... these are your perfect fix! Or, if you have a motif you'd like splashed on the wall to tie everything together... these are great. I love the designs that are used as headboards, it creates such a quick custom look.


Dail Decals can even create custom designs to fulfill unique requests.

These vinyl decals are available in over 30 different colors and over 100 designs... in a wide selection of sizes! They are easy to install and removable too. Browse their selection at
Dali Decals.com.