Since I am a cat-lover I'm always drawn to cute kitty stuffies. These little plushies from
"Dancing in the Rains"
jumped out at me because they have the most precious faces and delicate little details making each one unique.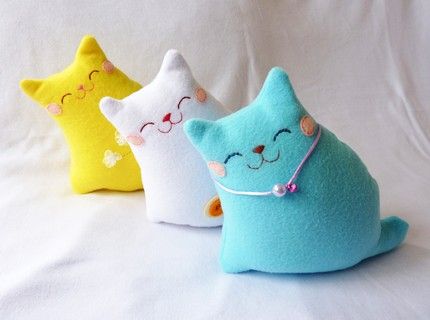 All of the plushies found in "Dancing in the Rains" shop are handmade originals. They have cute little accents and embellishments like necklaces, spots, embroidered flowers, etc.
Truly a
"great companion and decoration piece in your home, on your desk, near the window"
or in some little nook in your house that could use a little cheer.
Dancing in the Rains
also features: cell phone cases and bags, charms, coasters, pin cushions, pouches, wristlets and more. ;)