I LOVE this "Little Wing Shrug" by
Celapiu.
It's beautiful in an abstract/rugged kind of way. The cold is coming and this is a really neat way to stay cozy. We can't find things like this in department stores, I think it is worth every penny!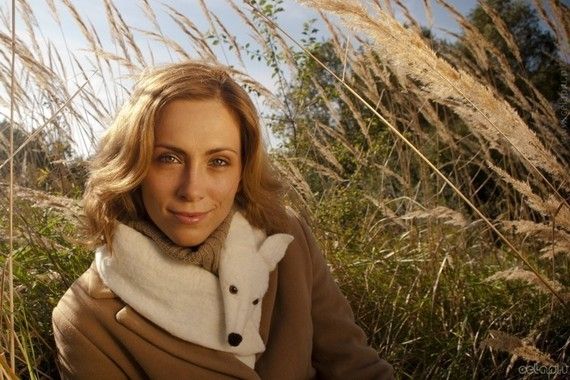 This "Polar Foks" is just too cute, again... in a cool kind of way (not cutsie cutsie) ;)
Cowls are great because you don't have long dangling pieces from your scarf but can still have the warmth of a scarf protecting your neck from blustering winds. The best word for this "Woven Cowl in Charcoal" is simply just - cool.