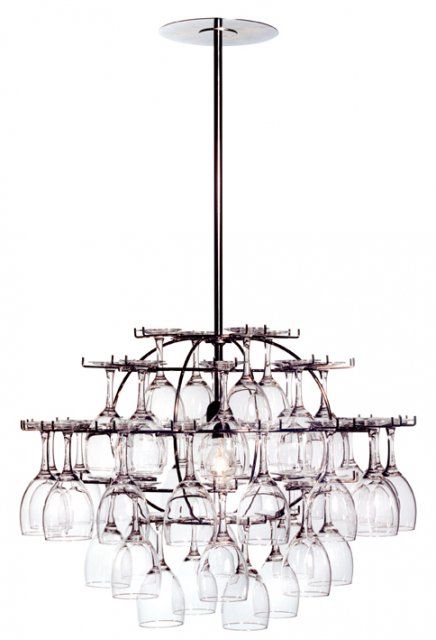 Isn't this cool? Its a wine glass chandelier! - or "Glasklasen" (The Glass Cluster). It is a "chandelier and at the same time a repository for drinking-glasses with stems, either with all glasses alike or of various combinations and colors."
"Glasklasen is a genuine product of Swedish art industry, designed by a team of two architects - Gunnar Cedervall and Björn Stillefors - and an industrial designer - Jörgen Pudeck. The manufacturing takes place in Sweden, at a smithy dating from 1840."
"The glasses in the chandeliers are intended to be used and then replaced in the chandelier after being washed."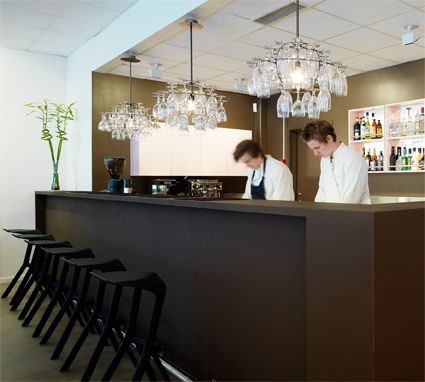 I love the way these look in a restaurant setting or chic bar, however it'd be an awesome focal point for a dining room too. Pretty clever huh?
Photos and quotes from "Form Nasielsky." All Rights Reserved.